This mobile release is scheduled starting June 6th , 2022 till June 13th 2022.
The following enhancements and bug fix have been made as a part of this release.
Performance improvements in Create Asset screen - Create assets seamlessly with 50+ image attachments.


"Inspections Overdue" and "Inspections Due Today" tags have been added to Assets and Events screen making it easier for an inspector to find the Events that need to be performed for the day.
This feature is behind a feature flag for now. Please contact your Customer Success Manager (CSM) if you like to have access to it. If you do not know who your CSM is, please reach out to csam@alcumus.com
Assets Screen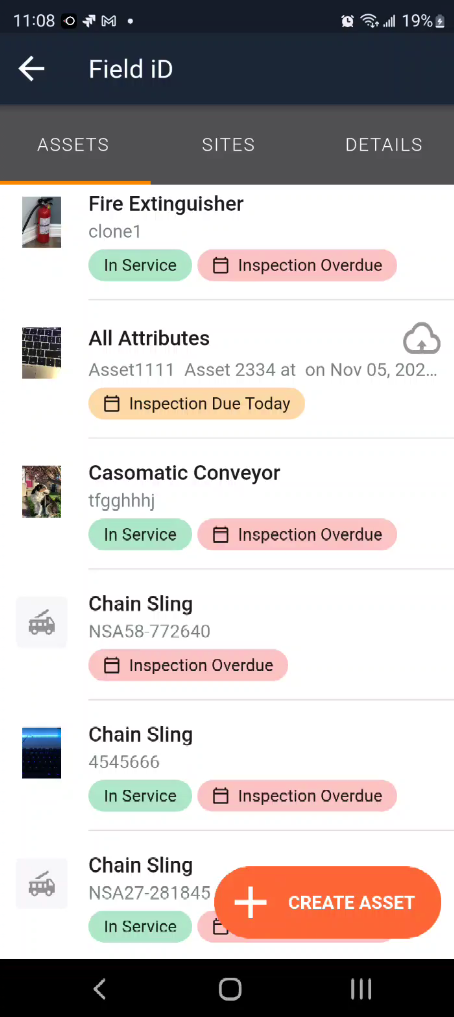 Events Screen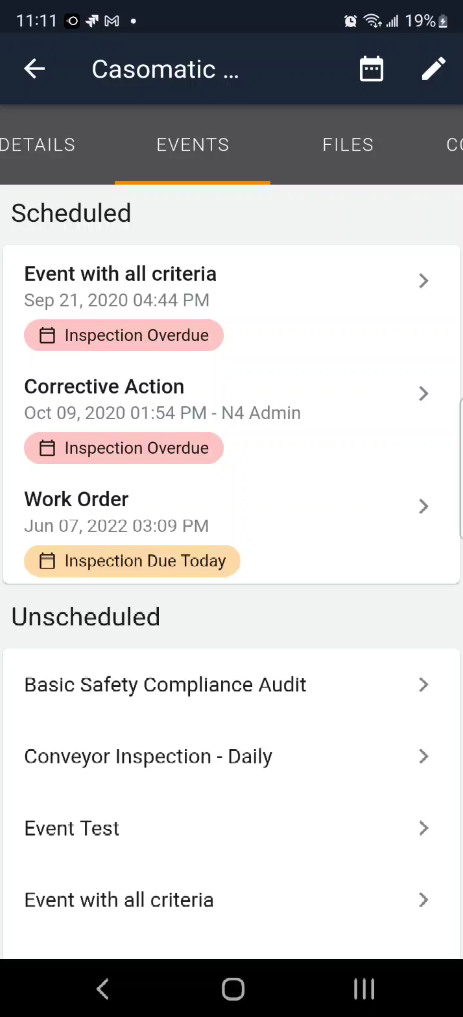 3. Bug Fix: Fixed the issue of PDF attachment failing to download on newly created asset in offline mode.