Only the Admin user (aka Tenant Admin) can assign SI permissions and license to other users in on organization. In an organization, there's only one Admin.
For user with SI permission, Safety Intelligence button is available on the Menu bar and can be accessed from any screen within the application. Clicking on this button will open SI in a separate tab. No separate credentials are required to login into SI from here.

What type of user roles can have access to Safety Intelligence?
All types of user roles namely; Administrators, Reporters, Inspectors and Usage based users can be given access to Safety Intelligence.
Steps to assign Safety Intelligence permission.
To assign SI license to an existing user, navigate to Edit User page, select the relevant license type and save the changes.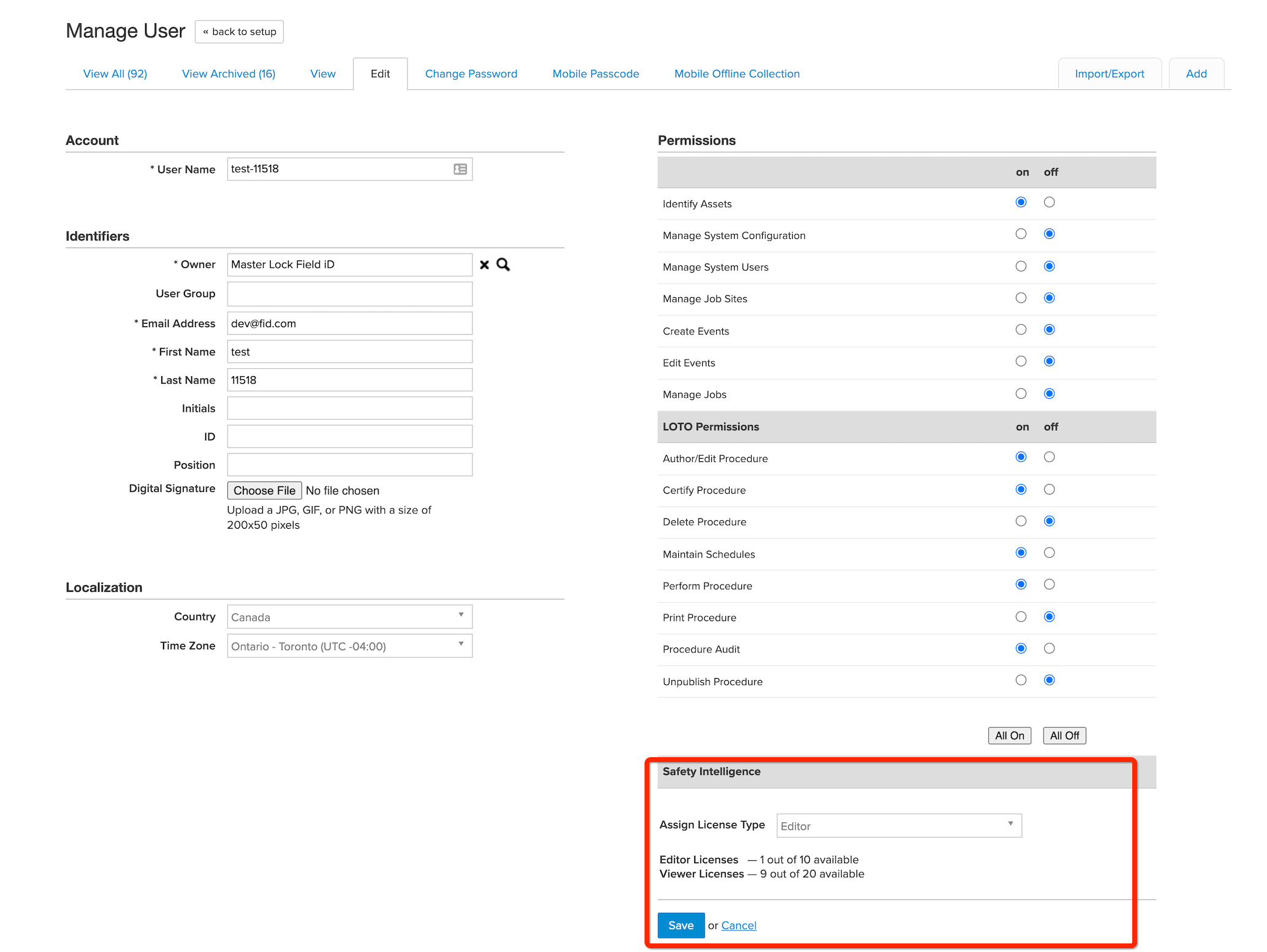 Please note that to assign SI license to a newly added user, the user will first need to log into Field ID. Till then this option will be disabled and Admin will see the below message on Manage User screen.