Our Importing feature uses a specific date format - dd/mm/yyyy so it is important that the file to be imported is using the exact same format including the forward-slash ("/")
This may show up differently for you, depending on your device settings. If the format has been adjusted in Excel but the date range still is not updating to the necessary format, you will need to check the device's Regional Format settings.
To change the Regional Format settings, please see below (may require admin permissions for the device, or may need your IT team to assist):
> Click on the Start Menu and search for 'Set regional format,' like so:

> Scroll down and click on 'Change data formats' like so: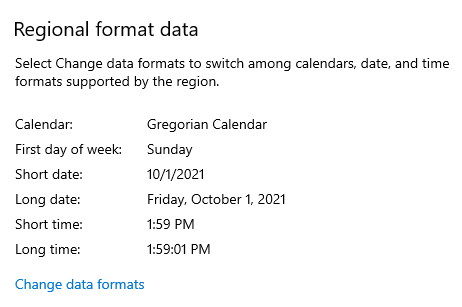 > Click on the dropdown for 'Short date' and ensure that the first one (4/5/2017) is selected: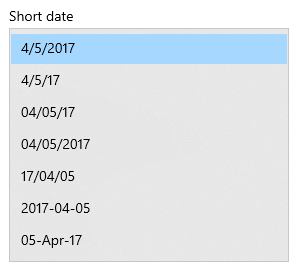 This will change the default data format, including for the date ranges in Excel.