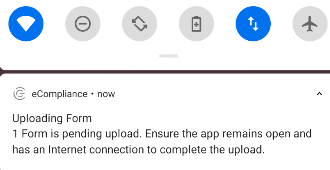 The push notification, above, will appear for users who try to close the eCompliance app before all information on a form (images, signatures or text) has completely finished uploading.
Please do not close the eCompliance app when you receive this notification, to ensure all data syncs with our servers.
Forms submitted for sign-off with broken image icons or missing signatures may be a symptom of closing the app when the message is displayed.