Recently submitted forms are accessible on a worker's mobile device, the form remains visible on the form log (along with any other forms in progress on that device).
A worker can delete forms from the form log on their mobile if they wish. The mobile app shows workers the latest 50 submitted/locked forms.
Deleting a submitted form only removes it from the worker view on the mobile app, it does not remove the form submission on the admin side.
To manually remove forms from the mobile app form log
- tap the Forms tile
- tap on the Form you wish to remove
- tap the three dots in the top right-hand side of the mobile app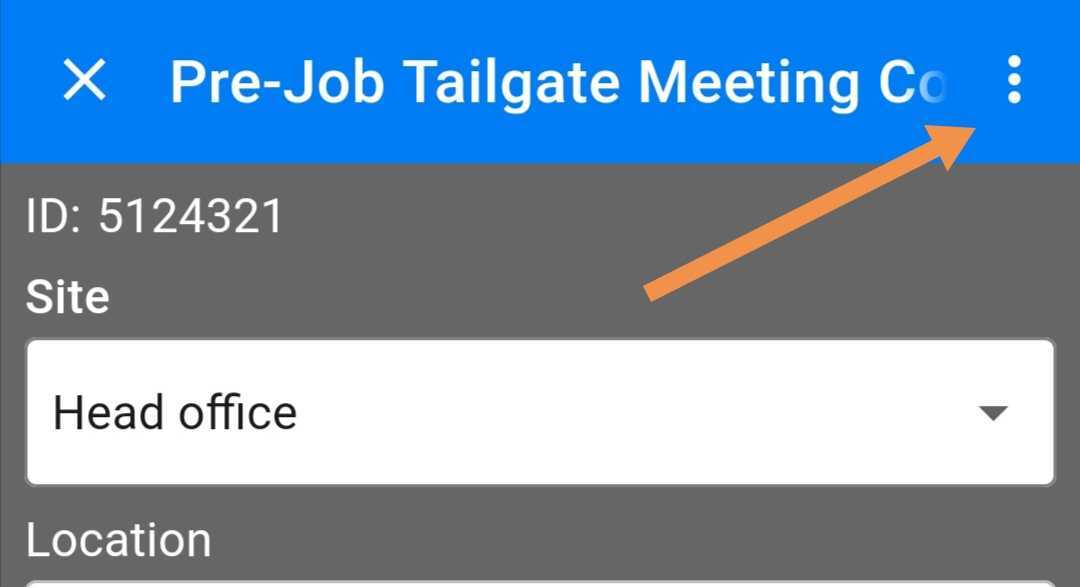 - select "Delete form" and confirm the deletion.