The default behaviour is that every manager has the ability to sign off on a form after it has been submitted, and every manager gets a notification.
By creating a Custom Sign Off Authority, eCompliance gives Admins the ability to customize who can sign off on a form. I.e. Having the ability to assign a "Sign Off authority" ensures that only a certain manager is notified, rather than sending extra emails to everyone.
This is a rule set at the Form template level by the Admin.
Please note:
- Any Sign Off authorities added to the form template will replace the default managers
- Any Notification users specified will be in addition to the list of managers (or Sign Off authorities).
To use the Custom Sign Off Authority feature, you'll need to navigate to the form template and select edit on the desired form. In the header section of each form you will see the option to add a sign off authority: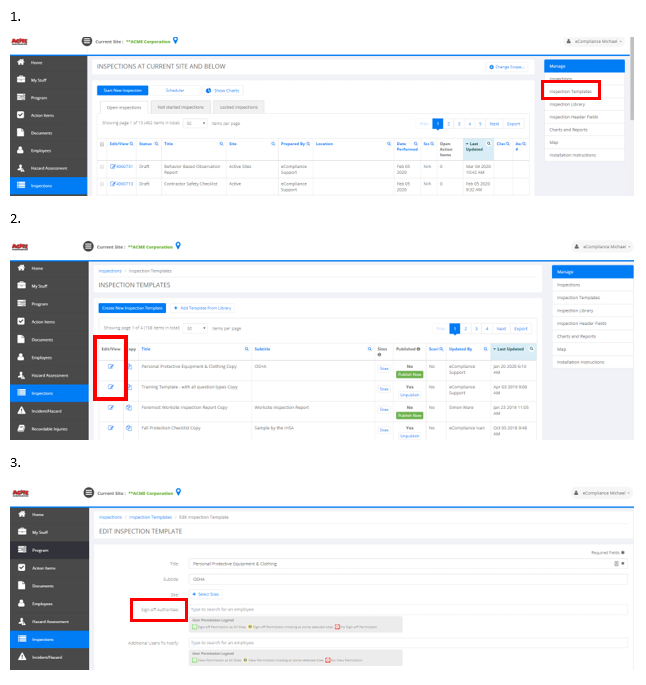 The colour of the user will indicate their permission. Green if they can sign off on all sites, yellow if they can sign off on select sites they are members of, and red if they do not have permission to sign off on any site.