The default behaviour is that every manager has the ability to sign off on a form after it has been submitted, and every manager gets a notification.
By creating a Custom Sign Off Authority, eCompliance gives Admins the ability to customize who can sign off on a form. I.e. Having the ability to assign a "Sign Off authority" ensures that only a certain manager is notified, rather than sending extra emails to everyone.
This is a rule set at the Form template level by the Admin.
Please note: 
- Any Sign Off authorities added to the form template will replace the default managers
- Any Notification users specified will be in addition to the list of managers (or Sign Off authorities).
To use the Custom Sign Off Authority feature, you'll need to navigate to one of the Forms modules eg. Inspections. First, add a new field in the Header Fields section when creating a form template in Inspection/Incident/Meetings. Click on "Inspection Header Fields:" 

Next, click on "Add Field" and name the field (eg. Sign Off Authority) -> Select "Type" and choose "Employee Lookup" -> make your selection and click Save.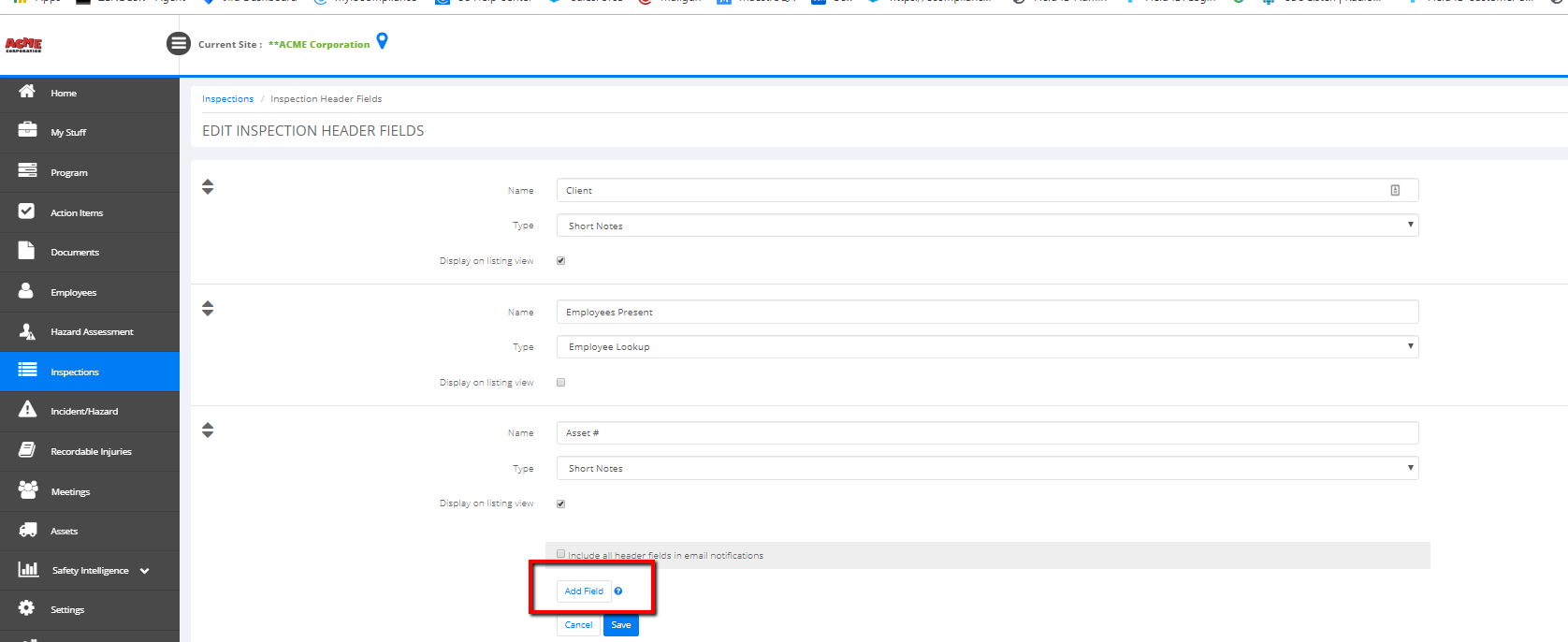 The "Sign Off Authority" list can only be chosen from the current managers/admins.
Please contact your Success Coach or Support with questions about this feature.