Email notifications will allow you to create alerts about upcoming, overdue or failed events on the assets in your Field ID account. Notifications can be created with a wide range of options and can be emailed to anyone with an email address.
Scheduling a New Email Notification
Scheduling an email notification begins with having already saved a search or report.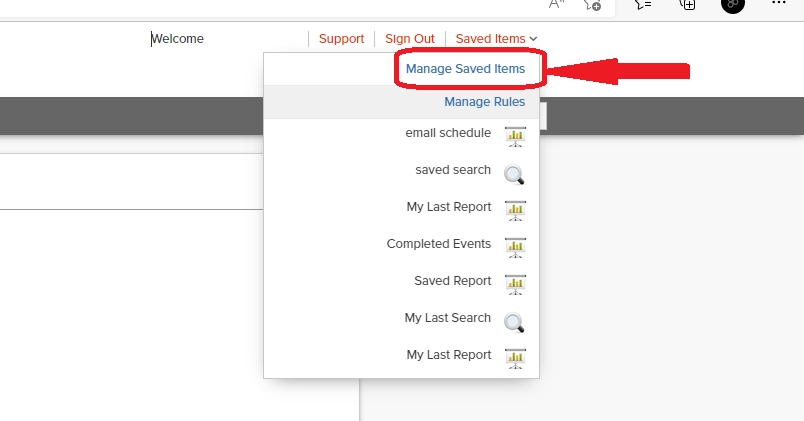 Once you have created your saved search or report, click 'Saved Items' at the top of the web page and then click 'Manage Saved Items'.
Next, find the saved item that you want to schedule for delivery and click 'Send or Schedule'. By default, 'Schedule Future Runs' will be selected. All you need to do from here is configure the notification settings. Lastly, you have the choice of two different email formats. HTML sends an email in the same format that it appears when you run a search or report, whereas Excel puts all of that information into an excel spreadsheet and sends it as an attachment. When you have configured the notification to your liking, click 'Schedule Now' to save the email notification.