With our latest release, we are excited to add the ability for customers with Hazard Assessments feature to reference and review Hazard Assessments in their forms both on the web and mobile app. Now you can inform your workers about what to do when facing a hazard while they're filling out an inspection or audit. They'll be able to recognize and confirm that they know what hazards they're dealing with in real-time!
How to get it -
You will need to have at least one published Hazard Assessment.

Then you will be able to see the new question type when either editing an existing form template or creating a new one. You can also make the Hazard Assessment question as Mandatory question.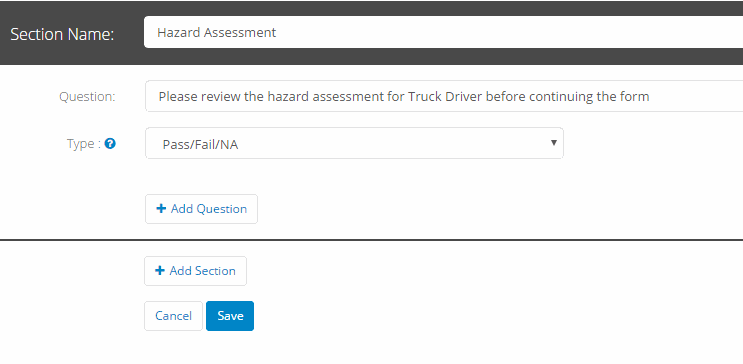 Once hazard assessment question type is added in the template, users can start using it when creating a new form. The new question added will not apply to existing forms.
How it works -
When creating a new form, users can now select the hazard assessment and the associated tasks to review then acknowledge reviewing the hazard assessment all directly in the form.
On the web: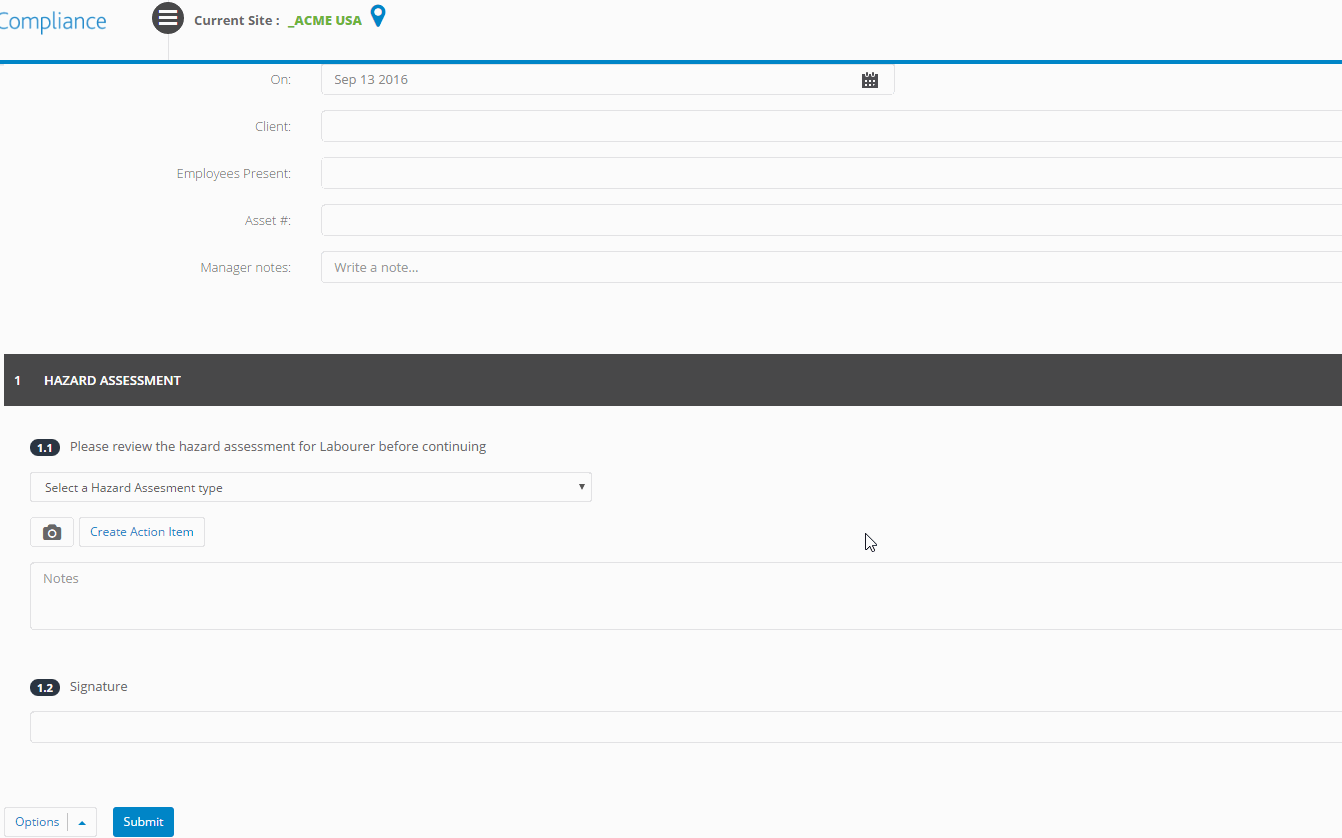 On mobile app: (3.0.0 and higher)