You will receive an email from your Account Administrator that contains a link to access the eCompliance management system.
The subject of the email will be "Invitation to join eCompliance"
Click on the Accept Invitation button to set up your password.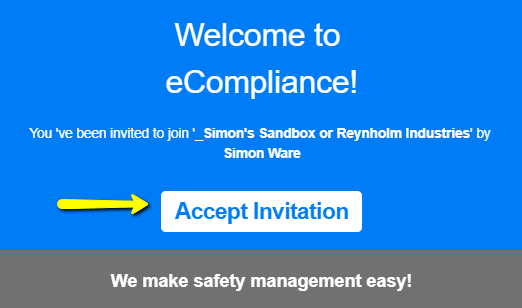 Please note that invitations do not expire until a profile has been set up.