In addition to the automatic monthly email reminders for recertification, you can proactively run reports on employee training records at any time. Available report types for employee training records are by Course, by Retraining Date, by Employee or by Job Profile (as well as the Export Certificates Excel report).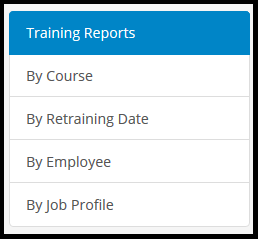 Select the report type that aligns with the way you would like to present the data. For example: select the 'By Employee' report type if you need to generate a report that shows training for a specific crew of workers on a specific project/site. Once you select the required report type there are additional filters available: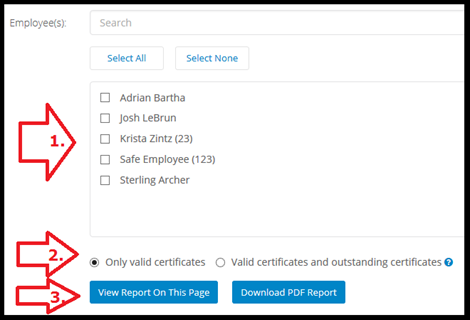 Select the employees you need to report on by clicking the box to the left of their name
Choose to display valid or outstanding training certificates depending on who is requesting the information 
Choose whether you need to review the report within eCompliance for quick review or generate a PDF that can be emailed/printed out to the person who requested the information
TIP: the Change Site function is the first filter for reporting! Click Change Site, select the site from the site tree menu, click on the Employees/Training tab and then run the report to save time scrolling through all employees.