As an inspection user (with asset identification permissions) or an admin user, you can choose to create and identify multiple assets at once on the mobile app using the 'Identify Multiple Assets' button.

All assets identified using this method will share the following fields:
- asset type
- site
- identification date
- asset status
- location
- freeform location
- assigned user
- attributes
- comment

How-to
1. Head to an available site and tap the Create Asset button to open the asset creation page.





2. Then, tap on the 'Identify Multiple Assets' button to continue.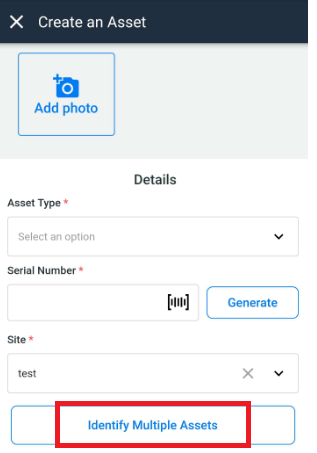 3. Fill in the number of assets to identify.

4. In the next section, you'll see a field called 'Identify Method'.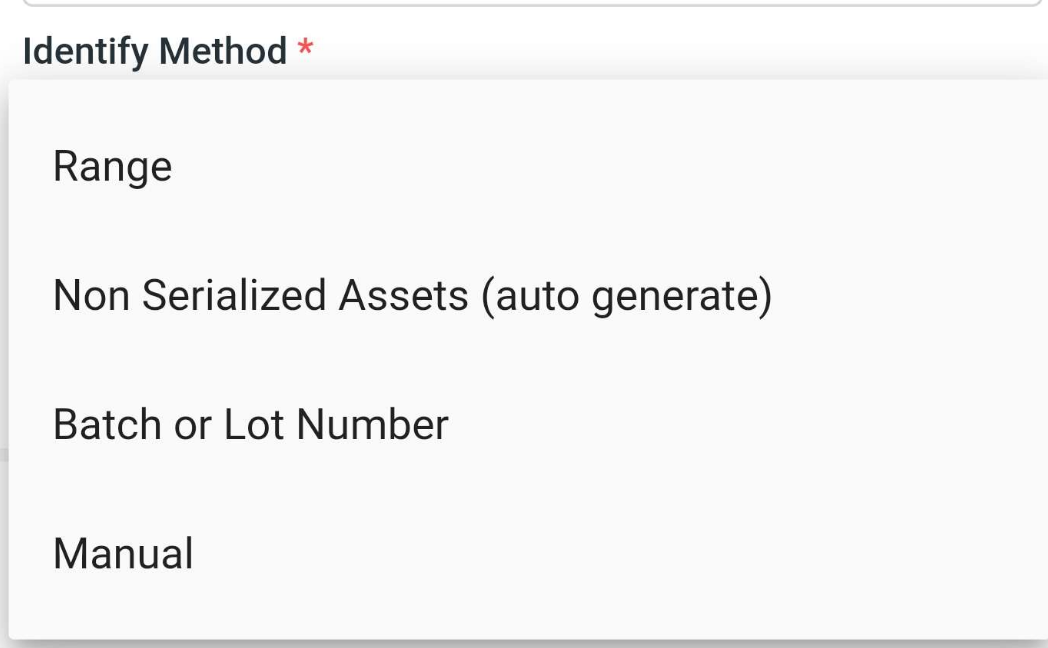 Range - The Starting Range # will go up by 1 with every new asset and will be the middle portion of the serial number. The Prefix will be the starting portion of the serial number and the Suffix will be placed at the end of the serial number.

Non Serialized Assets - The serial number will be randomly generated.
Batch or Lot Number - This value entered into this field will be the serial number for all assets identified.
Manual - The field for the serial number will stay blank in the next form and can be entered manually.

5. Tap 'Next' to continue. The next form page will have a populated Serial Number value based off your previous selection.

6. Once all mandatory fields are filled in, tap the 'Next' button.

7. Fill in the next part of the form and then tap 'Save (#) Assets' to finish.