Some browsers, such as Chrome, have built-in PDF viewers that do not support the necessary features of a PDF form - most commonly those created in LiveCycle by Adobe.

In these cases, the user will get the following message when they attempt to open the PDF(s):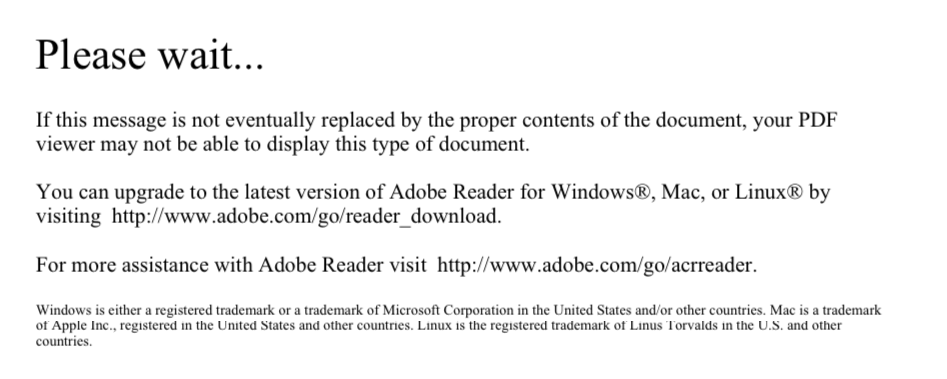 Workers can still manually download the file on a device and open it if they have Adobe Reader.
To avoid this message, please ensure your Adobe product is updated.

How to check PDF is created in LiveCycle Designer:
- Open a file in Acrobat/Reader. Click on File > Properties.
- Once you get the properties dialogue box check, click on the Description tab, check Application and PDF Producer.