This release is scheduled to be released for January 16th, 2023 at 9:00pm ET/2:00am UTC.

Enhancement
Decimal places added to action item priorities can now be used and saved.
We removed the document name limit of 100 characters. You will now be able to upload a document with a name of over 100 characters.
The page selection when viewing employee certificates now applies to every employee profile you visit as well. You will no longer need to choose the page numbers again when navigating to a different employee profile.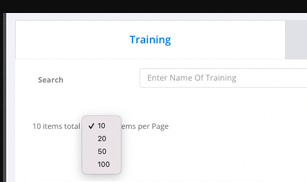 We've added a "Reports to" PUT/POST method to our API
Bug Fixes
The 'Charts and Reports' section in the Meetings module now shows 'Meetings' instead of 'Inspections'
The "Company" column is now only displayed once, instead of twice, in the Employee export
We fixed an issue where employee names did not show up in generated form PDFs and Locked Forms
Assets now show up in Locked Forms after the forms are signed-off