With our new release on the mobile app you are now able to find employees within your company easily and track their signatures.
1. To do this access any form with a signature field.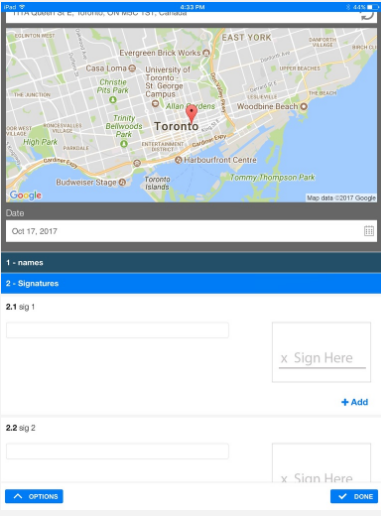 2. If the user is already in eCompliance you would just need to type in the first 3 letters of the user and their name will populate in the list below.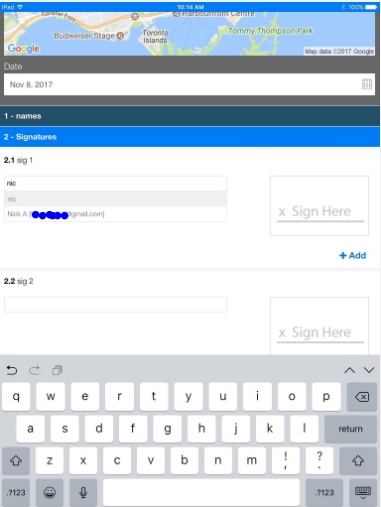 3. Once their name shows up all you would need to do is tap their name from the list and it will fill in the field. If the box is blue it means the user is in eCompliance.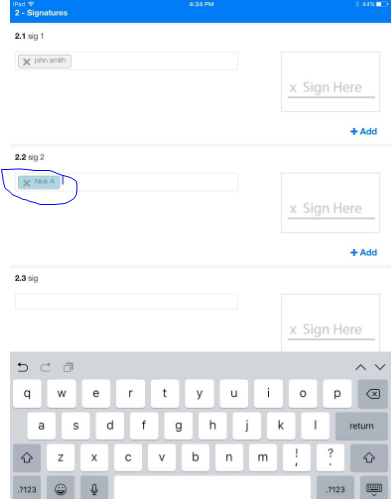 4. If the user is not the system you will still be able to add them you would simply need to type their full name in the field and tap on the name in the list below: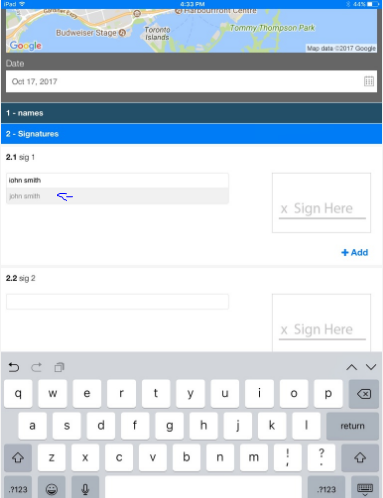 5. If the name shows up in a grey box they are on the form but not a user in eCompliance.